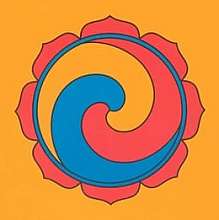 The Heart of the Buddha Book Study Class #2
with Jesse Miller
The Heart of the Buddha - continued
by Chogyam Trungpa Rinpoche
A Zoom book study class with Jesse Miller
7 classes, Thursday evenings, 7 to 9 PM
October 29th through December 17th
Skipping November 26 for Thanksgiving
Please join us for a continuing collaborative exploration and contemplation of the teachings of Chogyam Trungpa Rinpoche as presented in The Heart of the Buddha. Drawn from talks of the early 1970's to the early 1980's, this material touches on fundamental teachings of the Buddhist path.
Topics include:
* Devotion,
* Relationship
* Sacred Outlook and more
Please read chapter 6, The Bodhisattva Vow, for the first meeting of this book study. It doesn't matter if you missed the prior class as each chapter stands on its own. If you are interested, in the first class we covered chapters 1 and 2 and skipped chapter 3.
....at the heart of the very personal journey of meditation practice is the willingness simply to be who we are.
Price
$140 or pay according to your circumstances
$200 Patron (Many thanks, your support keeps our Zoom doors open)
Zoom instructions are available by clicking here.
Only those who are registered will recieve the weekly Zoom link for connecting to the class.