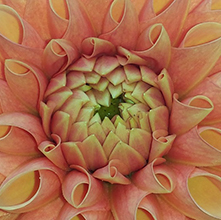 Working with Challenging Emotions—Part 2
with Basha Hirschfeld & Marie Endres
Join Marie Endres and Basha Hirschfeld as we go deeper in our exploration of how to work with strong emotions. Even if you did not attend the first session in April, you are warmly invited to this second deep dive into our emotions and their surprising gifts.
We will review the 4-Step Process (aka FEEL) which we introduced last time and share some new elements to include in our daily lives.
We are growing in leaps and bounds from sharing this and hope you can join us for a second round.
History
In the '70s, Chogyam Trungpa Rinpoche first introduced this process to the Contemplative Psychology students at Naropa University. Marie was trained in this through Karuna Training, which grew out of the Naropa program. In addition to Pema and Tara Brach, there are numerous teachers who offer these same principles.
Before you come
Like the first workshop, in preparation, please contemplate how you have been working with strong emotions. What has been working or not working (obstacles) to you getting in touch with the rawness and realness of the present moment?
Cost
There is no charge for this event. And, donations are always welcome.
Registration
Please register to make certain you receive any communications and to let us know you are coming.
Zoom Link
https://us02web.zoom.us/j/87977614260?pwd=VmlCSXUyWWNNQTREZ2VzcVAyOEtOQT09
Meeting ID: 879 7761 4260
Passcode: 93