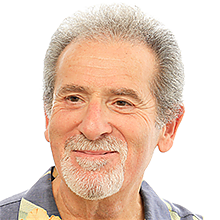 Mindful Aging: Making Peace with Impermanence
with Ira Rechtshaffer
This is a Tuesday Open House event.
We meet online while Home-Stay is in place.
Zoom instructions are available by clicking here.
Whether we're in our 40s or 60s, aging in a youth-obsessed, materialistic culture often provokes fears of loss, unwelcomed changes to our body and our health, diminished vitality, feelings of unlovability and social invisibility. Sometimes we might think that our "best days" have gone by already.
We don't have rites of initiation in our culture to honor the stages of human development, each of which has its own set of challenges, tasks, new capacities and new expressions of wisdom.
In order to evolve rather than just get older, let's use our meditative awareness to explore the unfinished business that needs our attention, what needs reconciliation, forgiveness and healing, and what within us wants to be cherished and cultivated.
About the Teacher
Ira Rechtshaffer holds a PhD in Buddhist studies and has been a Buddhist practitioner for four decades. He practiced Zen Buddhism in Japan for four years and has been a practitioner of Tibetan Vajrayana Buddhism since 1976. He has taught Buddhism in various seminaries, contemplative centers, and graduate programs. As a practicing psychotherapist he works with individuals and groups, integrating Buddhist and Western psychology. His two books are Mindfulness and Madness: Money, Food, Sex, and the Sacred, and What Was in Buddha's Left Hand?: Tantric Teachings to Transform Neurosis into Sanity, awaiting publication in February 2020.